Copyright 2006 Frank Andrews — Glass Home — Ephermera/Catalogues Menu — Contact: Contact
Map of Perth — about 1913
This is a partly redrawn version of the map to give a better appearance in a small size. The St Catherines Road works are to the top left and marked in Orange.
The Moncrieff bottle works, showing in the South Harbour is in a very different location to that on the 1860 map. Coloured Orange.
Map source is unknown. It was a pocket map, probably given to visitors at shops and hotels.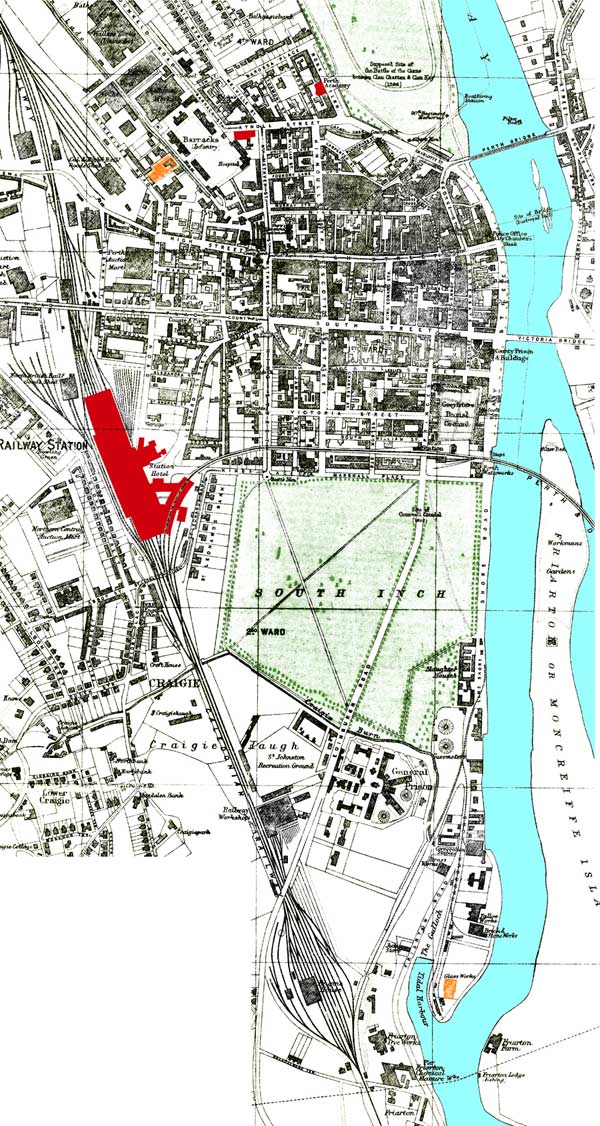 Back to previous page